My name is Sunethra, I am an interdisciplinary person who loves creating product strategy, vision and developing impactful experiences.
Former STRVer. Previously Created ZoeApp, Product & Marketing at SurgeApp, Incoming Product at Achievist
Currently working on:
▫️ Creation of a charity based to-do list Achievist
▫️ Building a better community as a Lead of Diversity & Inclusion at ReactiveConf.com
PRODUCT OWNERSHIP-MARKETING & PRODUCT LEAD
Zoe is a cutting-edge dating and social networking app for LGBTQ women around the world that has been already featured in AppStore. Get to know your matches and yourself better with Zoe's personality tests. The tests are based on percentages. The more you have in comment the higher the percentage rate is. Match & Chat with amazing LGBTQ Women nearby.
ACHIEVIST: CHARITY BASED TODOLIST
UX-UI-BRANDING-VISIONS
Meet Achievist. Help NGO causes while accomplishing your own tasks. The goal is to connect every day's life productivity with a possibility of making an impact. I work on this side project with my friends. We believe that every person can contribute to a better world even with small steps.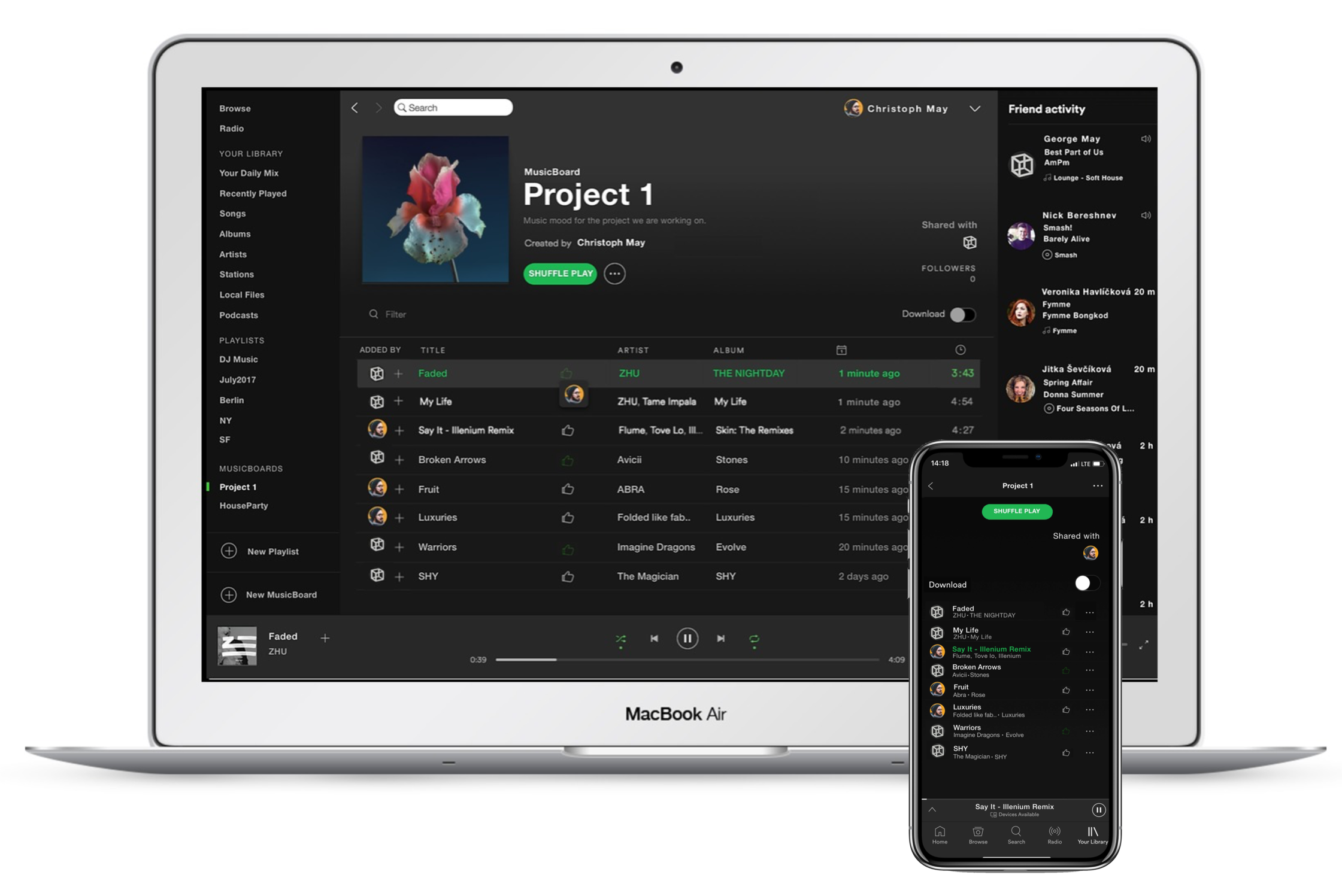 SPOTIFY NEW FEATURE CONCEPT
UX-UI
Based on the users feedback I've decided to create a social sharing feature called MusicBoard. Share the music and moments with your closest ones on MusicBoard. Do you need to collaborate on some project, create a ''moodboard'' ? MusicBoard is the right place.
FASHION E-COMMERCE PLATFORM
UX-UI-BRANDING

The goal was to create an e-commerce responsive platform for clothing. I've decided to focus more on the mobile responsive design. Thanks to UX design principles, I examined the online clothing stores pains and gains and designed a solution based on the feedback and research.
TIME TRAVELLING TOURISM AGENCY
UX-UI-BRANDING
The goal was to create a new brand and set up an e-commerce responsive website in which Zeit can sell travel experiences. Using the design process of research, strategy, design and test I successfully acomplished my project goals.The largest challenge was to create an experience that has never existed before because Zeit is a hypothetical time travel tourism.